Here at Waterman-Neely Insurance we kicked off December with 2 work anniversaries! Austen celebrated 2 years with us on December 1st! The very next day we celebrated Joan's 3 year anniversary!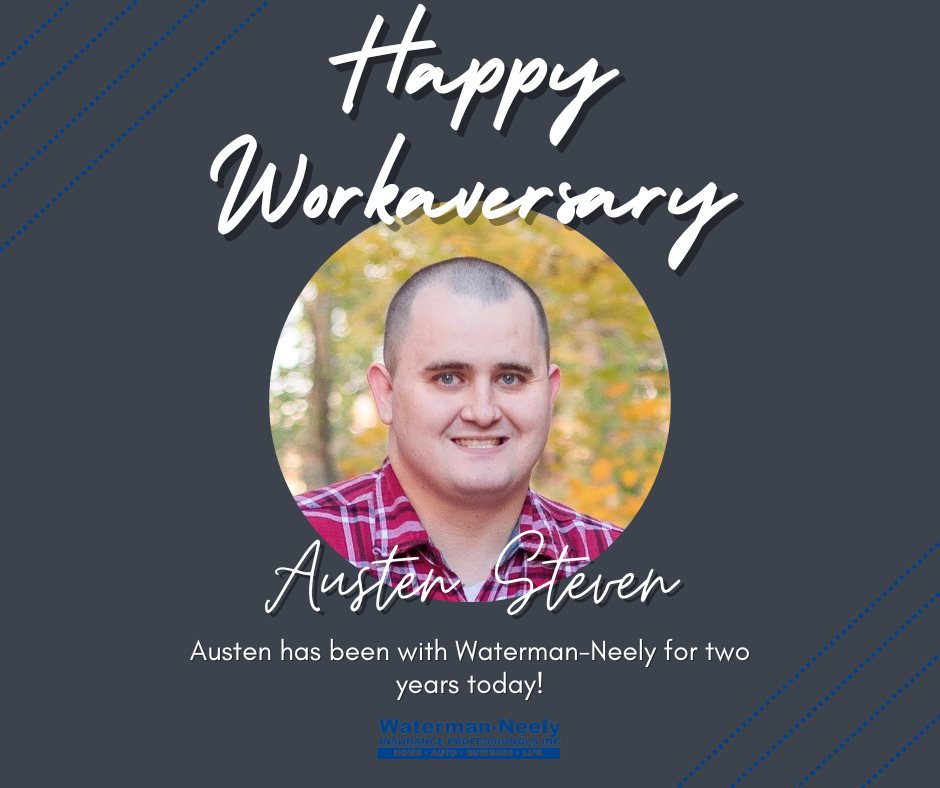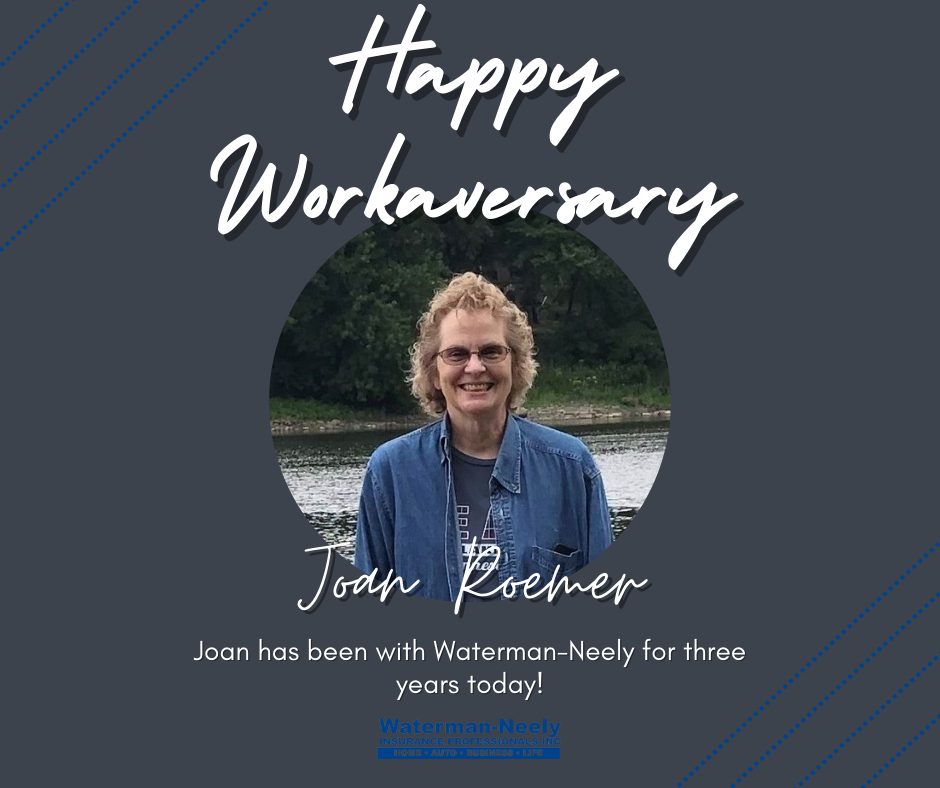 On December 5th, Matt and Michelle Neely celebrated their 30th wedding anniversary!!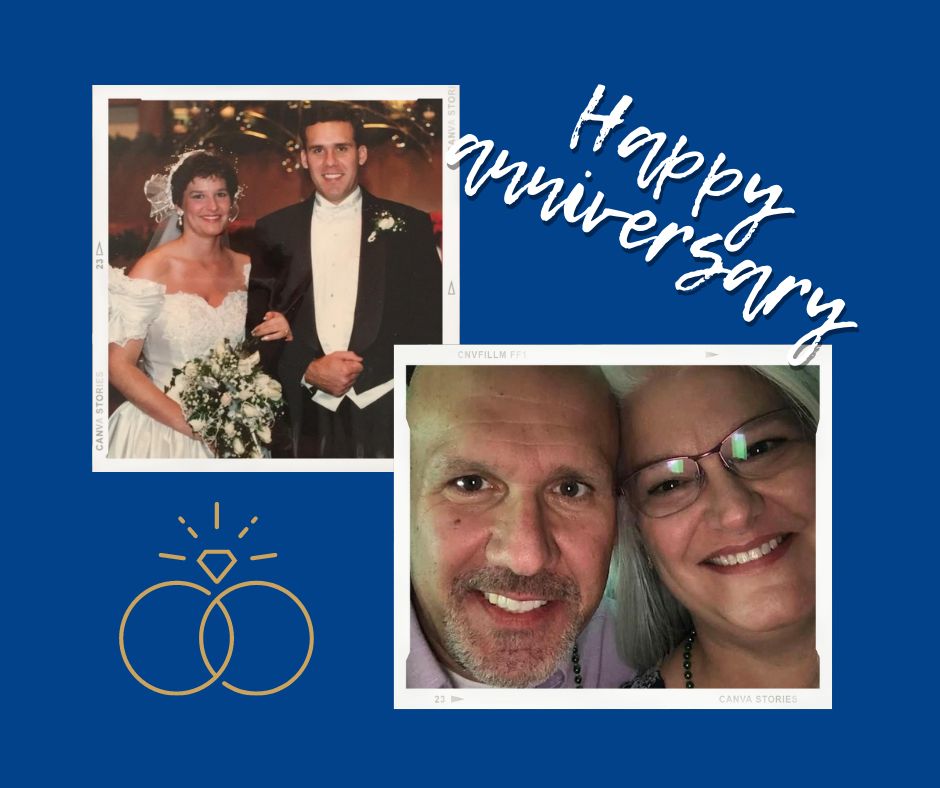 On December 8th Matt and Michelle's grandson Emmet was born!!!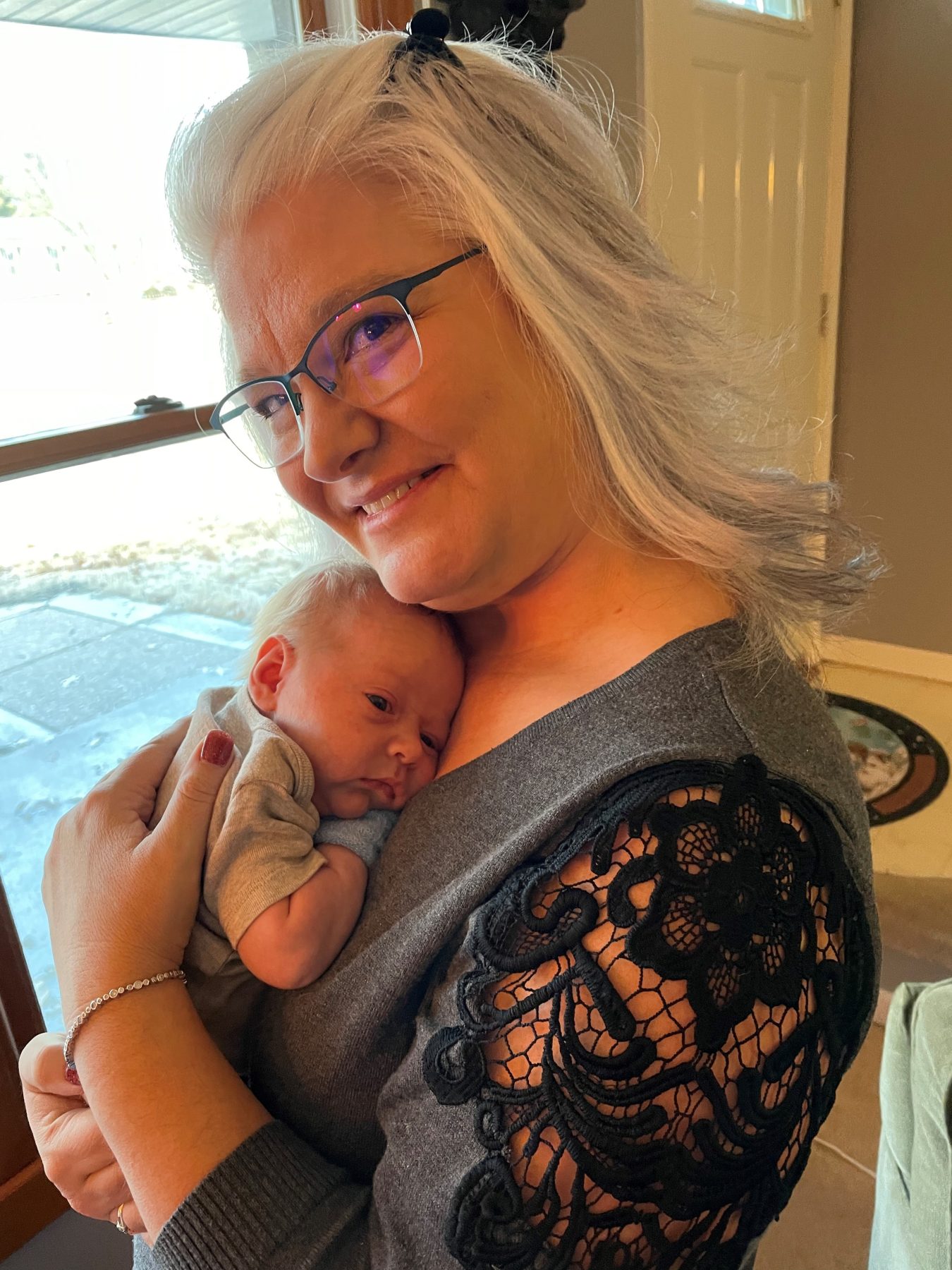 Throughout the month of November, we collected non perishables for the Ball Chatham Food Pantry. This wonderful couple, Mr. and Mrs. Reeves stopped in to collect the donations.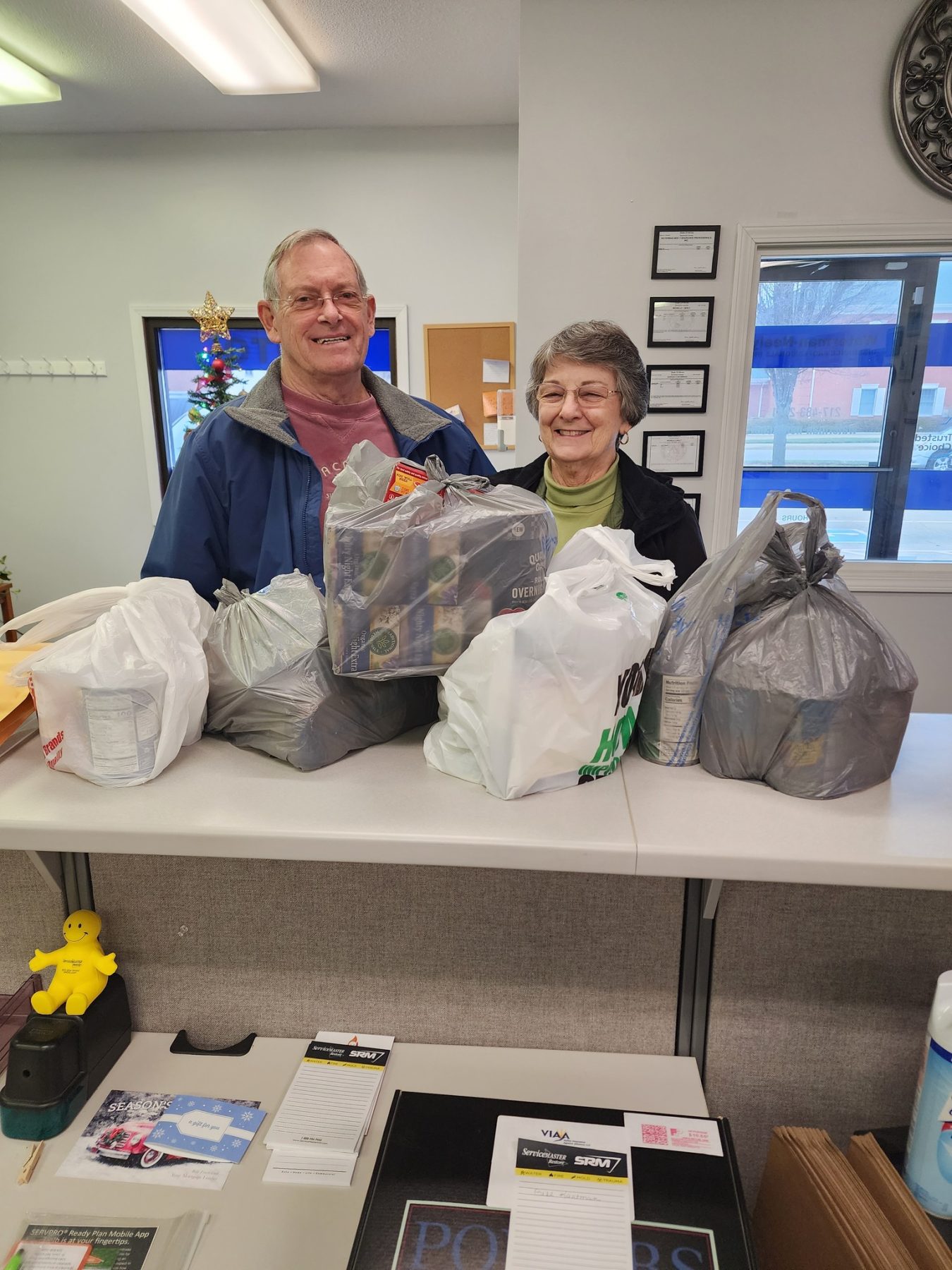 As most of you know, Joan is our amazing client services rep that lives and works in Minnesota. She surprised us with these delicious cakes delivered from Nothing Bundt Cakes in Springfield!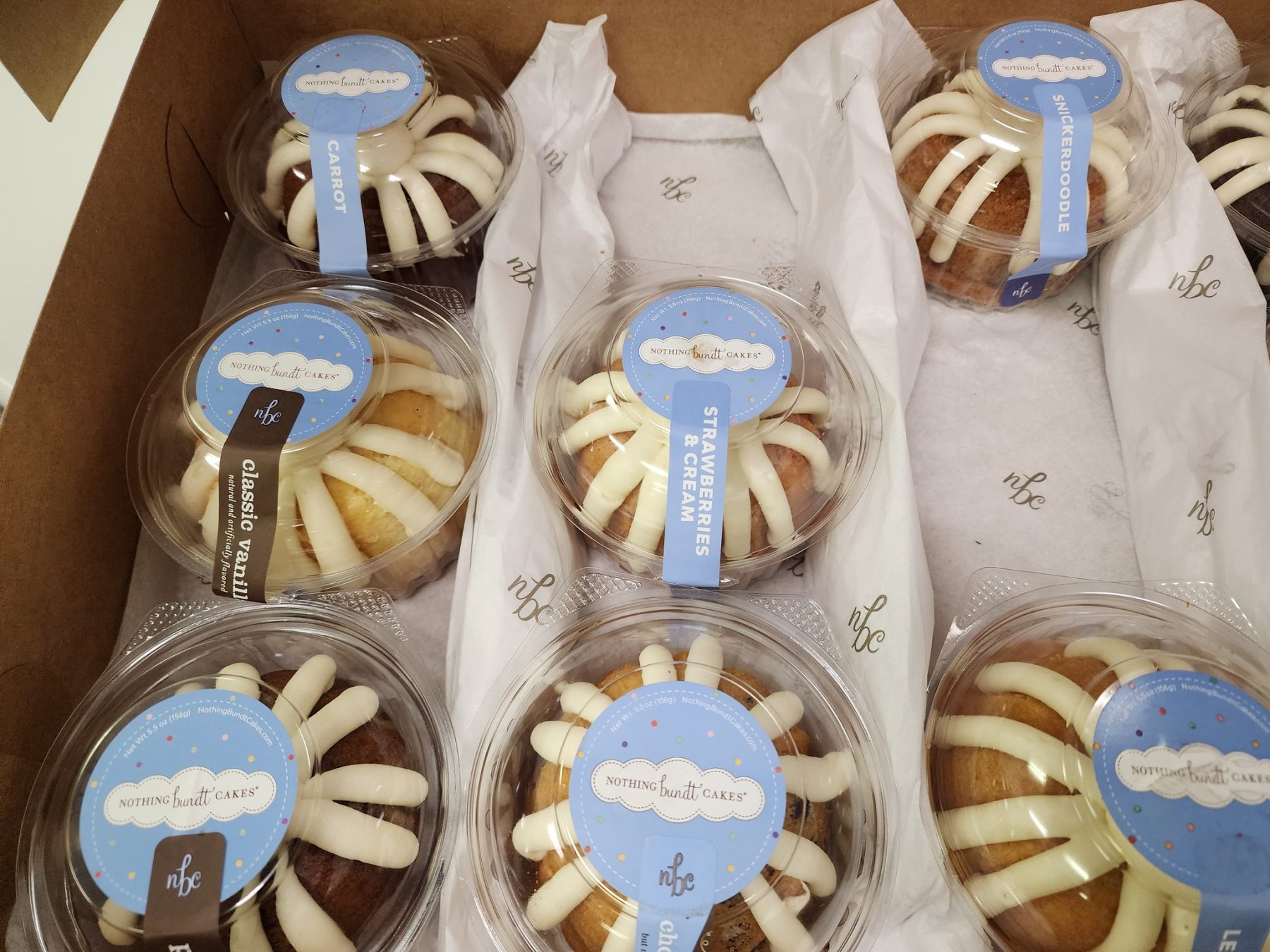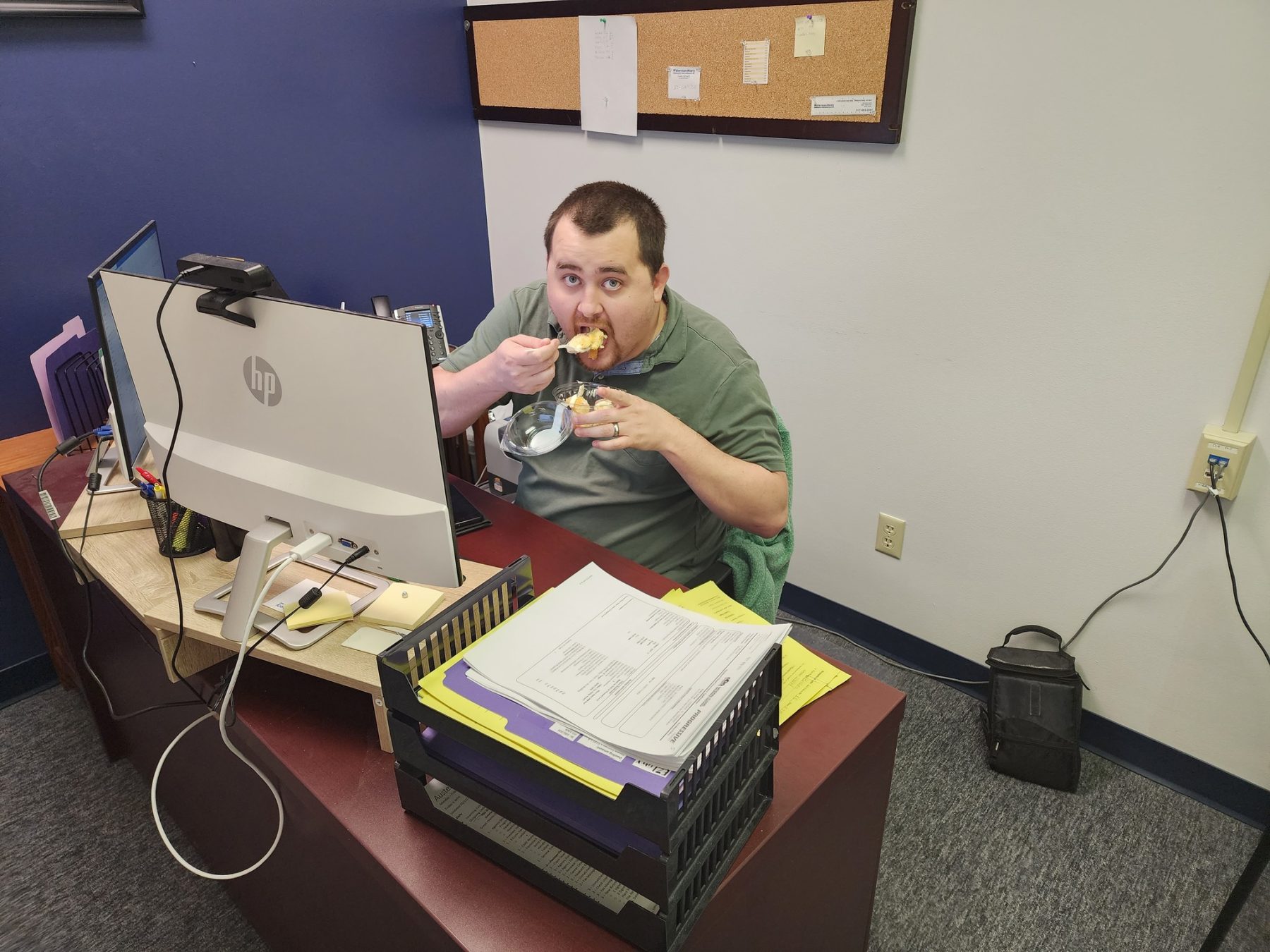 At times team meetings look like this. Working out of state, grandma duties, and the nasty flu bug that was going around, we are fortunate enough that most of our positions are flexible enough to work from anywhere!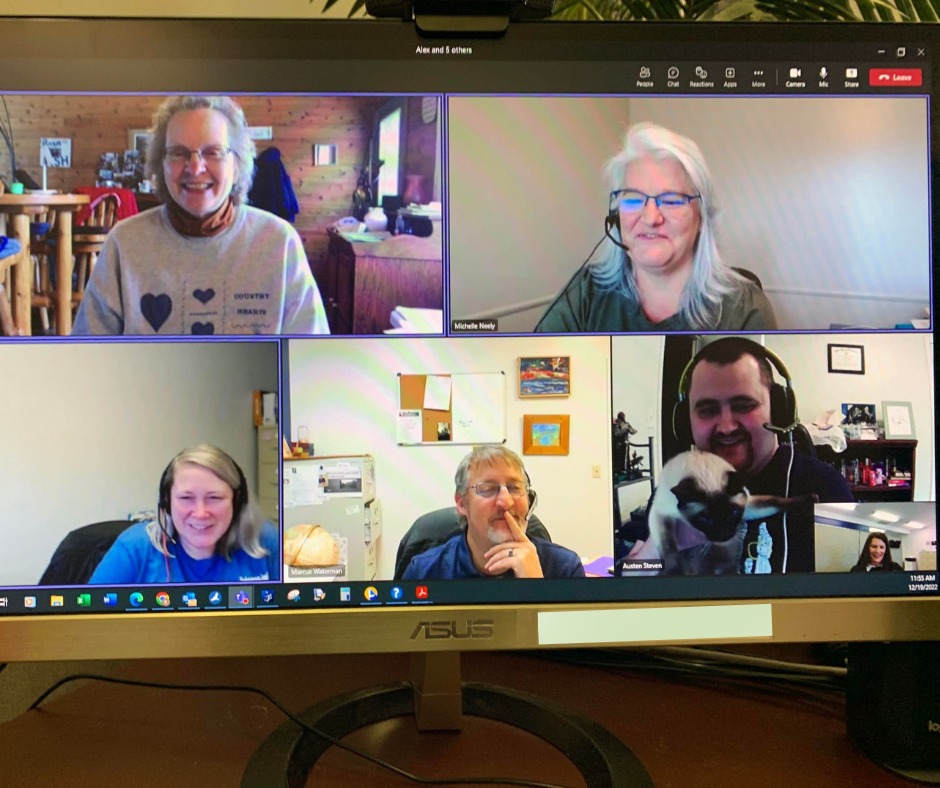 With December being such a crazy busy month, with Michelle's grandson being born, and most of us took turns being sick, we had to keep postponing our Christmas party. We finally got to have it right after Christmas and it was so fun! Check out that yummy bag of popcorn that Austen is hold from Pease's candy! And that fun little head scratcher Camy has! Not pictured was some yummy cinnamon rolls from County Market here in Chatham!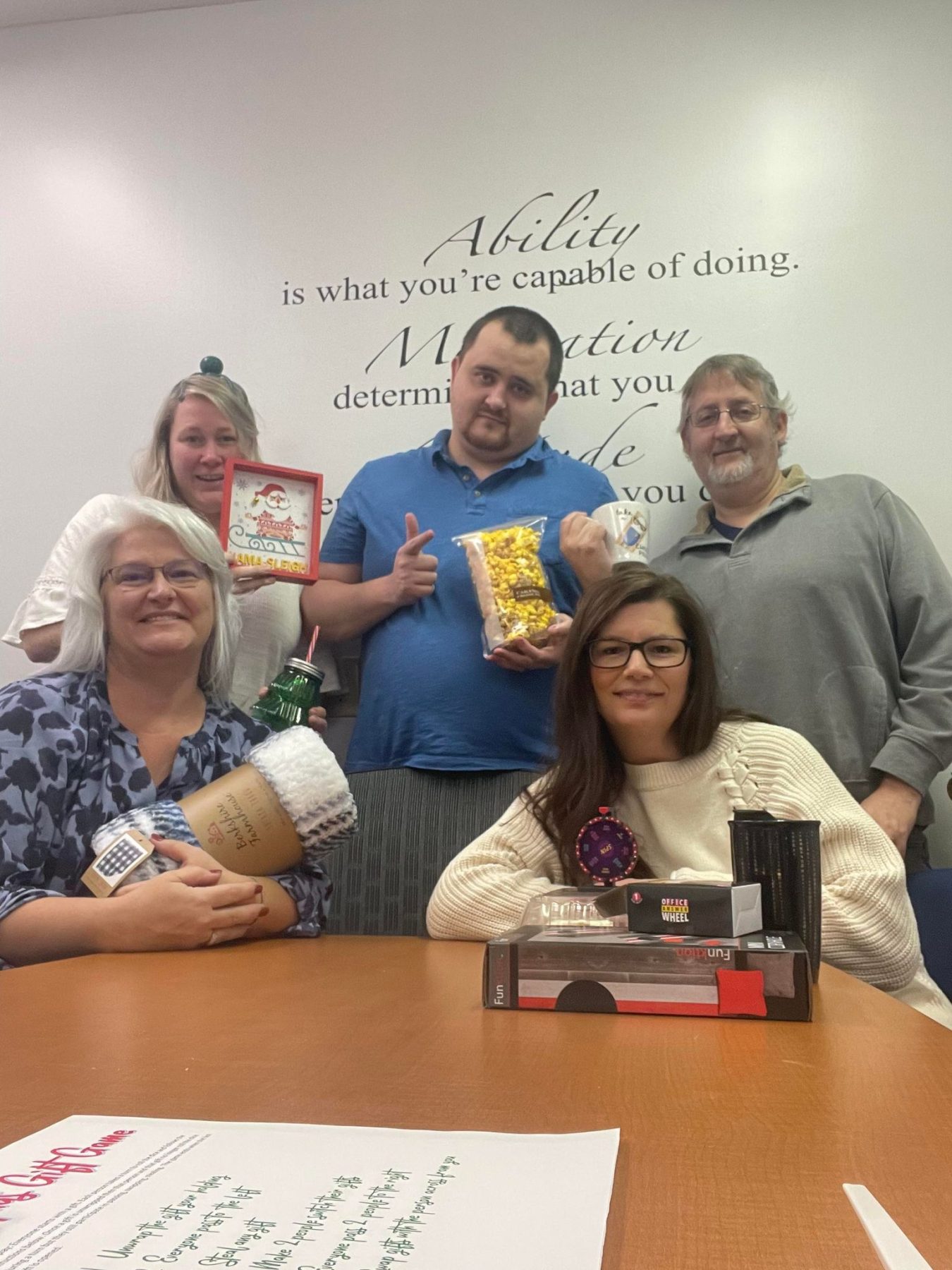 December Insurance Memes